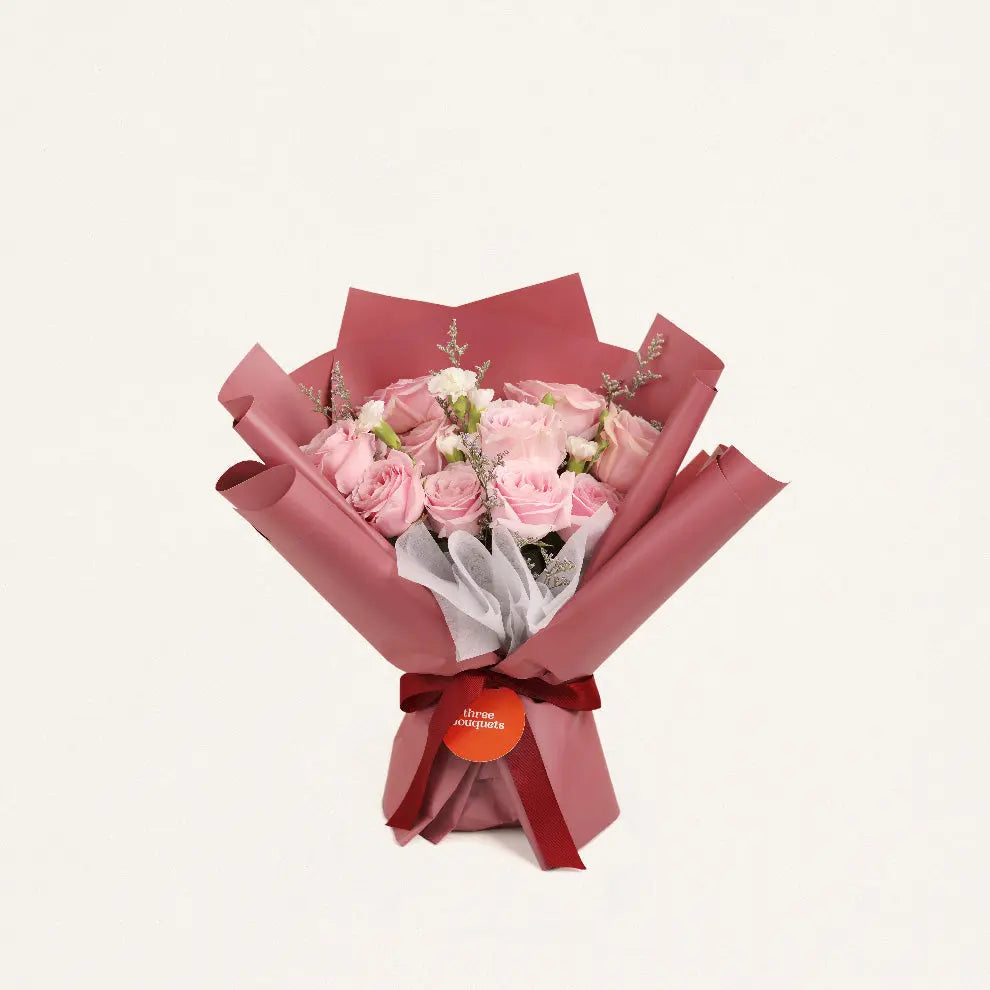 Anne
Rp 599.000
Regular price
Rp 719.000
Subscription • Save
The beautiful pink hue of these pink roses exudes grace and tenderness, making them a perfect symbol of love and affection.

Each petal is sure to make you fall in love, making every happy moment more memorable with the Anne bouquet.
Bunga Mawar selalu menjadi favorit dari masa ke masa sehingga tak pernah absen dalam jejeran rak florist dan sering digunakan sebagai ucapan "selamat" atas kesuksesan baik dalam pembukaan toko baru sampai acara kelulusan. Selain dari pada itu setiap warna bunga mawar memiliki makna mendalam tersendiri. Penting sekali anda ketahuin arti dari warna-warna bunga mawar, agar bunga dengan warna yang tepat dapat diberikan kepada orang yang tepat. Bunga Mawar Merah Muda Mawar merah muda melambangkan kekaguman, cinta yang sukacita dan kelembutan. Biasanya rangkaian bunga mawar pink ini digunakan untuk dekorasi acara pernikahan. Tidak hanya itu, bunga mawar merah mudah dapat menjadi kado anniversary terbaik untuk pacar. Tidak hanya warna bunga mawar yang memiliki makna dalam warnanya tetapi tangkai mawar pun memiliki makna. Satu tangkai memiliki arti bahwa kamu adalah satu-satunya orang yang dicinta. Tiga tangkai mawar menyatakan "aku cinta kamu". Tiga belas mawar mengatakan "aku pemuja rahasiamu". Lima belas tangkai bunga mawar mengirimkan pesan penyesalan dan kata maaf. Bisa dilihat, ternyata bunga mawar menyimpan banyak cerita di balik keindahannya. Pastikan kamu memberikan bunga yang tepat kepada orang yang tepat!